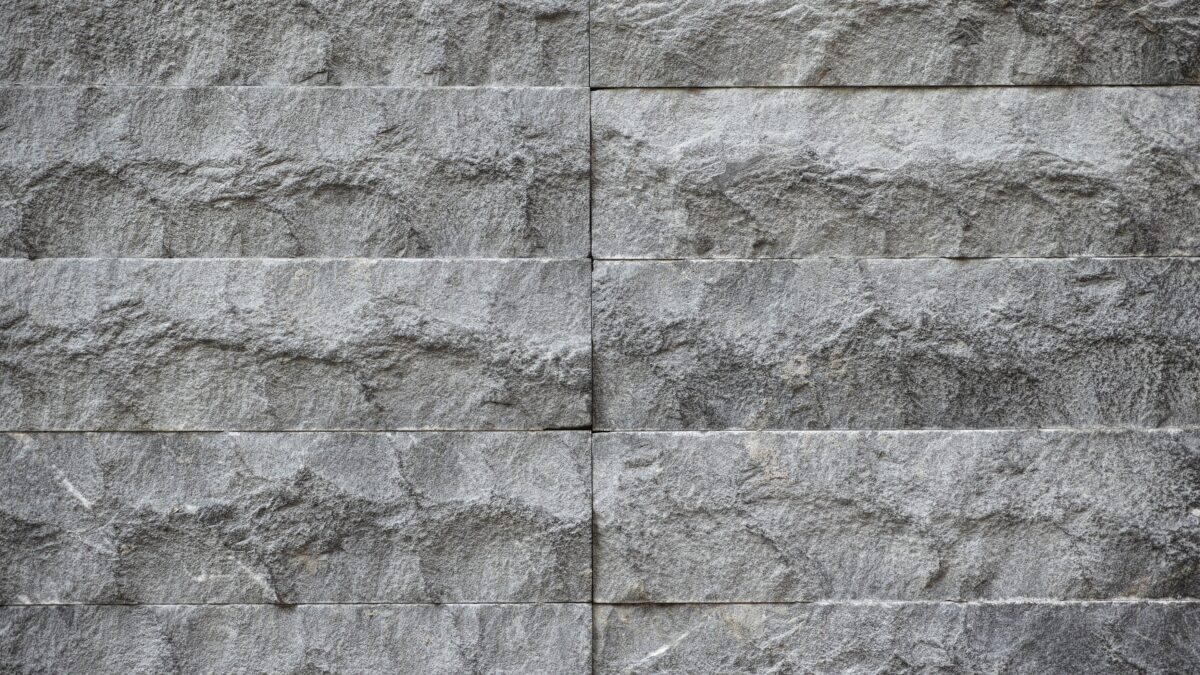 Granite in Construction: Types, Uses, Advantages and Disadvantages
Granite is a widely recognized igneous rock found on the earth's surface. It is also widely used in construction for various applications.
Many objects that are encountered in day-to-day activities are made using granite. It is used in a number of industries- but is more prevalent in the construction industry. Its use in this industry includes making objects like kitchen countertops, flooring tiles, making of paving stones, making of curbs, making of granite blocks for walling, putting up monuments and sometimes fountains among other uses which will be tackled herein.
What is Granite?
Geologists may describe granite as an igneous rock that is formed when molten materials cool and solidify below the surface of the earth. Its main composition is made up of entirely crystals-bearing quartz and feldspar.
Formation of Granite in the Earth's Continental Crust
As aforementioned, volcanic activities are the main cause of granite formation. This happens when molten rock found below the earth's crust forces its way into the cracks, goes through the oxidation process, and solidifies. As a result of the various reactions, the formation of intrusive rocks such as granite comes about.
Due to natural forces which cause either mechanical erosion or vertical lifting of the earth's surface, granite gets exposed. This granite is what is extracted and mined for construction purposes.
Properties of Granite
Granite has unique characteristics and properties that define and identify it. These are classified into two; physical and chemical characteristics.
Physical Properties of Granite
The following are the physical properties of granite:
It is highly resistant to decay. This is due to the presence of large quantities of silica in the material.
The presence of a mural joint makes it is an easily quarriable stone. The mural joints are formed due to the extreme pressure caused by natural forces causing cracks thus forming joints that later break into cubical rocks that are roughly shaped.
Granite is easy to dress for multiple uses due to the abundant existence of the rift and the grain.
It is incredibly polishable for use in construction owing to its igneous nature
Also, granite has excellent fire resistance properties. This is because it contains fewer minerals.
Also, the presence of fewer minerals makes granite highly resistant to frost.
Except for the mural joints formed as a result of extreme pressures, granite is relatively free from fractures.
Chemical Properties of Granite
As an igneous rock, it is made up of seventy to seventy-seven percent of silica as a core component.
Potassium oxide and soda make up about three to five percent of granite's composition.
Lime accounts for about one percent of granite composition.
Other components such as iron oxides, magnesia, titian, and water are also found in this rock in variable quantities ranging from one percent to 0.03 (zero point zero three) percent.
Types of Granite
1. Dorato Valmalenco Granite
This is a metamorphic rock that has foliation layers that are well-defined in a planar and sub-parallel arrangement. It is characterized by a sober, grey, and brown color, garnished with ornamental silver reflections and fine particle size, light grey with golden-colored tinges.
2. Sardinian White Granite
Sardinian White Granite is commonly found in Italy. It's a naturally occurring white stone with a coarse texture; whose origin is Sardinia. It is highly resistant to the effect of heat and abrasion. Its average-sized grains range from grey to black on a white background.
It can be utilized for both the indoors and the outdoors and is especially on stairs and staircases.
3. Rosa Beta Granite
Rosa Beta Granite can also be referred to as Sardinian Pink Granite. It bears a uniform and continuous texture. It comes mainly from Sardinian quarries and its extraction is usually done in large quantities.
It mainly has a grey appearance with pinkish tinges, tiny spots, and white areas on its surface.
4. Giallo Veneziano Granite
This type is very resistant to wear and tear compression and bending. These properties make it appropriate for indoor floor finishes and wall claddings
It is easily adaptive to any kind of processing and thus can be widely used both in the building construction industry and for furniture and fit-outs.
5. Pietra del Cardoso
This type of granite is quarried from the Apuan Alps, in the municipality of Stazzema, in the province of Lucca in Italy.
This is rock characterized by uniformity and high resistance. It bears a distinctive dark ash color which also has elegant, slightly fine tinges.
6. Cristal White Granite
This type is characterized by its light-colored grains, that is usually marked with tiny dots, white, grey, and black marks. This variety is appropriate for both internal and external use.
7. Bengal Black Granite
It is a black rock with an average-fine grain and greenish-white strips. This type of granite traces its origins in India. It has a harmonious texture and a fair grain that puts together a mixture of dark grey, white and black.
8. Emerald Pearl Granite
Emerald Pearl Granite traces its origins in Northern Europe. This type is characterized by a variety of color intensity and grain structure which solely depends on the quarry extraction point. It is commendable for both internal and external use.
9. Ivory Brown Granite
This type is an igneous natural stone that traces its origin to India. It has a cream and hazelnut background. It is both commendable for using a floor finish and for cladding both internally and externally.
10. Tan Brown Granite
Tan brown granite is suitable for all types of uses. It can be used for both internal and external purposes. It is an Indian brown and is black-colored; with a smooth grain, elegant silvery dots, and black incursions.
11. Rosso Santiago Granite
Rosso Santiago Granite stone is characterized by its distinctive bright red grain with beige and black incursions. It originates from Argentina.
12. Angola Silver Granite
This type is smooth-grained and has a very regular structure, with a black background garnished with small crystals silver in color. Its most ideal use is the decoration of both internal and external locations. This rock originates from Angola.
13. San Francisco Green Granite
It is a green stone that has its origins in Brazil. This type is appropriate for use on both internal and external uses. This type has been used as a floor finish and also for claddings.
14. African Red Granite
This type of granite is characterized by a bright scarlet red appearance that often alternates with black. It originates from southern Africa.
15. Amazonite
Amazonite is characterized by the possession of large grain-sized particles and these tend to vary from blue to light green. It belongs to the family of feldspars native to Brazil.
16. Andromeda Granite
This type of granite can also be referred to as River White Granite. Its origins are traced back to Sri Lanka. It is a beautiful smooth-grained granite with an ivory-white background, scarlet dots, and green and grey incursions.
17. Alaska White Granite
Alaska White is an average-grained granite bearing a white background shade and varying tinges ranging from light brown to a more intense brown, adorned by beige feldspars. It is mostly found in Brazil.
This type of granite is perfect for both indoor and outdoor decorations.
18. Bellini Granite
Bellini granite is an average-grained Brazilian granite that has a unique color, a refined mixture of white, brown, and ruby.
19. Arezzo Granite
This is a brown granite rich in charming veinings. It is mostly found in Brazil.
Uses of Granite
The use of granite used as a building construction material can be traced back to historical times. It has been used for both interior and exterior applications. Rough-cut and polished granite is used as material for the construction of building walls, bridge piers, monuments, pavements, road curbs, and other exterior works.
Also, it is used as coarse aggregate in concrete, aggregates in road construction, external wall cladding material, and ballast for railways.
Interior applications include the use of polished granite as floor tiles, kitchen countertops, stair treads, and decorative purposes.
The following explains the various uses of granite in detail:
1. Used as Material for Kitchen and Bathroom Fixtures
Granite is extensively used in making solid slab kitchen countertops and backsplashes. It is mainly preferred by most homeowners due to its polished and shiny appearance.
Due to the physical nature of granite, as discussed under physical properties, the resultant worktops and kitchen islands are strong, resistant to water and heat, and easy to clean.
Further, it is also used in shelves, tabletops, sinks, and bathtubs. The resulting products are elegant, stylish, strong, and durable.
2. Granite in Building Facades
Granite is an excellent material for use in building facades due to its inherent toughness and durability. It is strong, resistant to heat and frost, and creates an aesthetically appealing appearance on the building.
Granite retains its original color and pattern for very long; so one will have a facade that will last generations.
3. Wall Construction
As an aesthetic material, granite is used in indoor spaces as a wall finish to enhance the natural look of a room. Further, polished granite creates a mirror effect due to its reflective nature adding to the natural sensations.
Granite can be made into blocks for use in the construction of building walls. It can be finished smooth or rough. Rough finishes are most common as they tend to costs less than smooth finishes. However, in places where granite stone is used in the openings (such as window linings and window boards), a fairly smooth finish is ideal.
4. Flooring Uses
Granite tiles are often used as floor finishes. They present an elegant, high-gloss space.
These characteristics make it ideal for floor tiles to be long-lasting.
5. Granite in Road and Bridge Construction
In addition to the other uses mentioned, granite is also used in road and bridge construction.
As a basic material, granite crushed stone is used to form the layers i.e. as sub-base and as a base layer constructing roads and highways. In sewage system drain fields, granite is used as a base material for creating foundations and constructing slabs.
Further, when used in hanging bridges, granite blocks serve as reinforcement to stand the weight of the bridge.
6. Granite Uses in Landscaping
Crushed granite mixed and existing in attractive colors also can be used as a landscape stone and in putting in planters.
In high traffic areas such as walkways, pavements, driveways, and residential parking spaces, granite makes a great paving material. With a good design and excellent workmanship, granite can produce very good patterns.
In addition to its high resistance to abrasion and extreme external weather conditions, the durability of granite makes it ideal for use as a paving stone and making of road curbs.
Granite used in Building Monuments
Granite as rock has most of the time been associated with "endurance." This appeals to the users psychologically.
7. Granite in Fireplace Mantels
Granite is also used as a decorative element in fireplace mantels. It serves to cover part of the chimney breast. It mainly serves as a hood to prevent smoke from re-entering the room.
Granite can turn ordinary fireplaces into elegant centerpieces in a room. Since it is easy to clean and resistant to bacteria, it makes it a very good choice.
Advantages of Granite as a Construction Material
As a construction material, granite has the following advantages:
When sealed properly, granite becomes more is resistant to stains and abrasion.
It is the ideal material for both outdoor and indoor use due to its exquisite elegance, unmatched hardness, and resistance to abrasion.
Granite comes in a variety of colors. The color varieties and patterns bring about attractiveness and natural beauty.
Another characteristic is its resistance to hypo allergens, allergens, and bacteria. It is extremely resistant to water and moisture making it the best hygienic choice for flooring and kitchen countertops.
The granite color is resistant to fade (wear and tear)
Granite maintenance is relatively easy because its surface is highly shiny. The shiny surface can remain for ages with just a little sweeping and mopping.
A window sill made of granite does not require constant maintenance because it is highly durable. They can set a regular tone and bond perfectly with any other different fit-outs as per the needs of the user.
It is highly resistant to very high temperatures. This property makes granite be an ideal material for use as kitchen countertops; since they can be exposed to direct heat without altering the surface.
Granite can resist water seepage as it is not a porous material.
Disadvantages of Granite as Construction Material
The following are the disadvantages of granite as a construction material:
Granite is a naturally occurring stone. Therefore, one cannot guarantee good quality. It is just a matter of chance. Low-quality tiles may chip.
During the cold seasons, granite can be very cold.
Granite is a very expensive material because it must be mined and transported from the quarries and requires polishing by experts.
Installation of granite is a bit complicated thus requires experts. Installation is laborious and time-consuming.
Granite is very heavy thus increasing its transportation cost.
Glossy, wet granite tiles can be very slippery and may be dangerous for children and adults as well.
Granite is expensive to repair; hence it becomes difficult to regain its original color.
It may increase the dead load of the structure due to its heaviness as compared to other finishing building materials.
Conclusion
Granite has been used in the construction industry for thousands of years. Its use has spanned from using it as a dimension stone, construction material, an architectural stone, a decorative stone, and in the wide array of manufacture of various products. Its main use is in buildings, construction of prestressed bridges, outdoor pavements, building monuments, and fountains, and many other exteriors use.
Internally, elegant countertops making has been dominated by granite as a material. Granite has also been used for tiling, on stair treads, and in many other design Items. Granite has been used in many projects to present elegant and excellent quality impressions.
I'm a Quantity Surveying graduate from the University of Nairobi with more than five years of office and construction site experience. I have been in charge of several construction projects that have informed my expertise in matters of construction contracts, cost control, project management, and sustainable design research. Also, I teach construction technology on my YouTube Channel.